Security Signs
Home Security Yard Sign & 4 Window Decals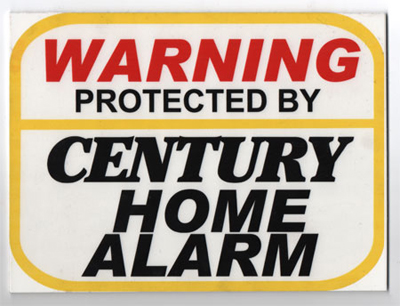 One(1) Yard Sign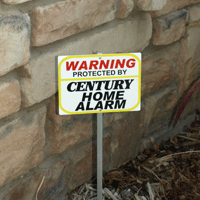 Example of installed sign on fence
or on a stake in the yard.
THIS LISTING DOES NOT
INCLUDE AN INSTILLATION STAKE

Four(4) Window Decals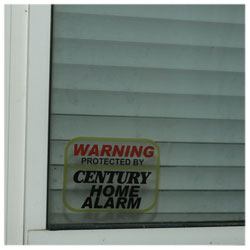 This is how the window decal appears after application
Description:
One(1) Yard Sign
Measures Approx. 8 inches x 6 inches
Bright colored letters stand out on bright white hard plastic sign
Does NOT include installation stake to place in ground
(Stake can be purchased at any local home improvement center)
Four(4) Window Decals
Each Measures Approx. 3 inches x 2.25 inches
Bright letters really stand out on window
Decal is printed on a clear background
(See above for example of decal applied to a window)
Can be applied to any smooth clean surface, decal has adhesive over the entire back surface.
Price: $8.60 + Shipping/Handling
Home Security Yard sign & 4 Window Decals