NEW - In Memory of decal - STYLE C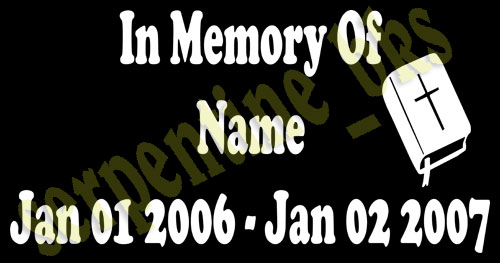 Decals shown on black background to show white vinyl,
disregard yellow "serpentine_bks" watermatrk
that is not part of the decal it is there to prevent image theft.
Description:
Die cut vinyl window decal with your choice of decal option, name, birth and death dates.
Ready to be applied to any smooth surface including:
glass, metal, plastic, etc.
Comes with easy instructions to help you apply the vinyl decal.
Prices & Sizes:
(all measurements are approx.):
6" x 5" - $5.00
10" x 8" - $8.00
12" x 10" - $12.00
14" x 12" - $14.00
16" x 13" - $17.00
Shipping:
FREE (US Buyers only! Please do not purchase if you are not a US buyer shipping to a US address, otherwise we will have to cancel the order and refund the purchase.)
CA residents are subject to state tax.
Please provide the name and dates for your decal in the box provided. We will have to contact you by email after your purchase if any information is not provided during checkout.
Decal cut in your choice of vinyl color:

WHITE

BLACK

SILVER

BLUE

GREEN

RED

ORANGE

YELLOW

TERRA COTTA

BROWN
---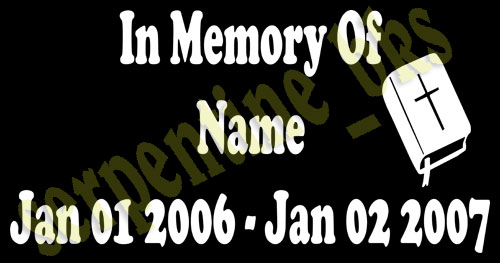 In Memory Of Style C1
---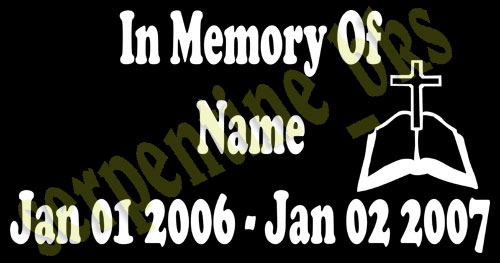 In Memory Of Style C2
---
In Memory Of Style C3
---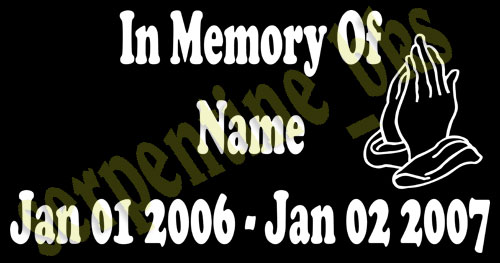 In Memory Of Style C4
---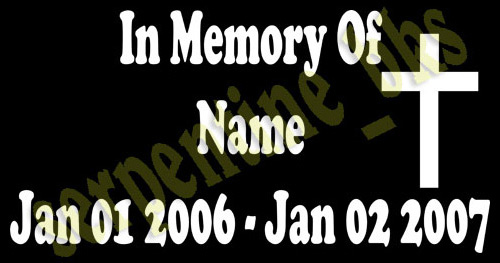 In Memory Of Style C5
---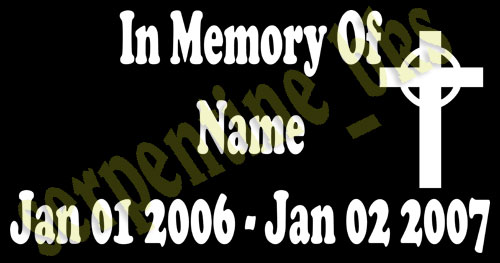 In Memory Of Style C6
---
In Memory Of Style C7
---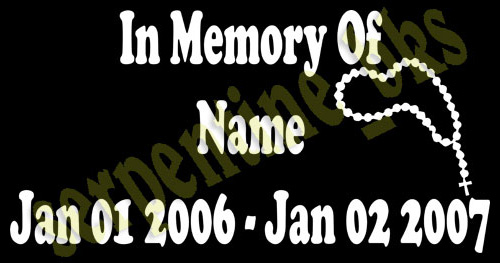 In Memory Of Style C8
---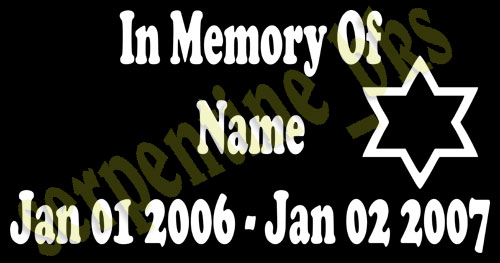 In Memory Of Style C9
---
In Memory Of Style C10
---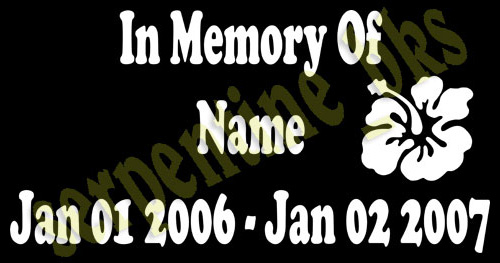 In Memory Of Style C11
---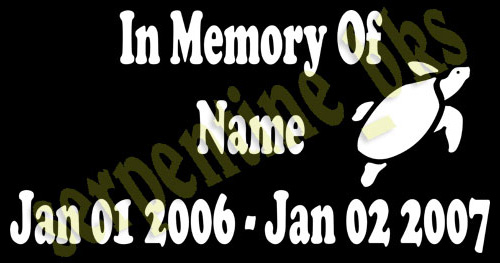 In Memory Of Style C12
---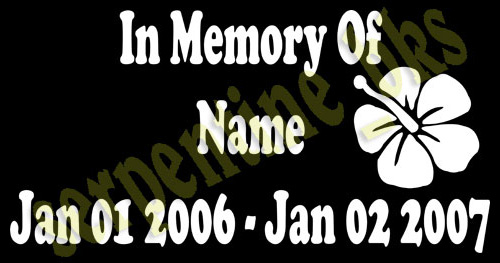 In Memory Of Style C13
---
In Memory Of Style C14
---
In Memory Of Style C15