NEW Business Hours
with multiple styles and sizes available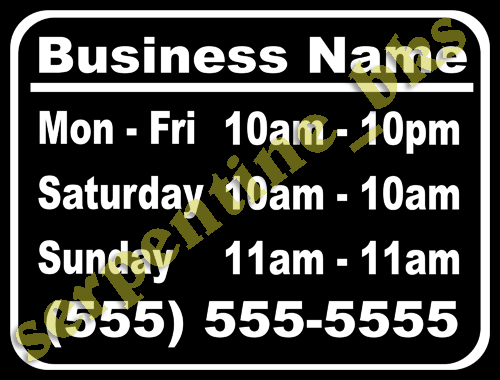 Decals shown on black background to show white vinyl,
disregard yellow "serpentine_bks" watermatrk
that is not part of the decal it is there to prevent image theft.
Description:
Die cut vinyl store window decal cut with your custom store hours. You tell us your store name, hours and days of business and store phone number and we will cut you a highly visible vinyl window decal. Eight different style choices to choose from.
Lettering will appear exactly as in picture only with your business hours custom printed.
Ready to be applied to any smooth surface including:
glass, metal, plastic, etc.
Comes with easy instructions to help you apply the vinyl decals.
Prices & Sizes:
(all measurements are approx.):
6" x 8 " - $6.00
8" x 10 " - $8.00
10" x 13" - $10.00
12" x 16" - $16.00
Shipping:
FREE (US Buyers only! Please do not purchase if you are not a US buyer shipping to a US address, otherwise we will have to cancel the order and refund the purchase.)
CA residents are subject to state tax.
Please provide your custom information, including days, hours, phone. We will have to contact you by email after your purchase if any information is not provided during checkout.
Decal cut in your choice of vinyl color:

WHITE

BLACK

SILVER

BLUE

GREEN

RED

ORANGE

YELLOW

TERRA COTTA

BROWN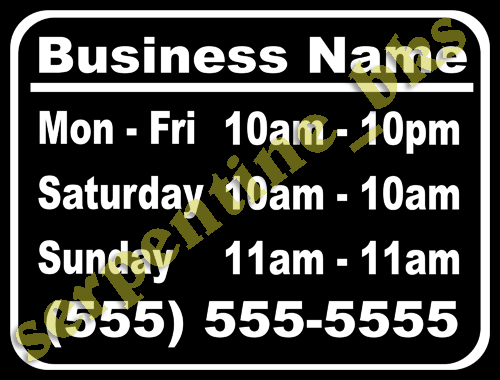 Business Hours - Style #1
---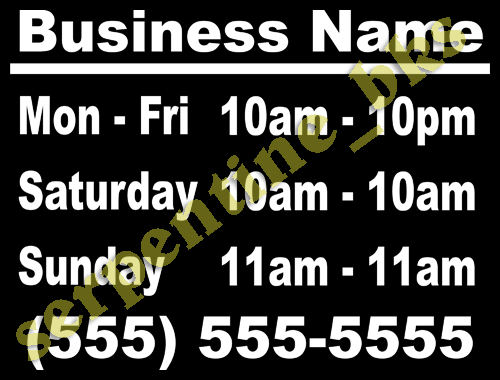 Business Hours - Style #2
---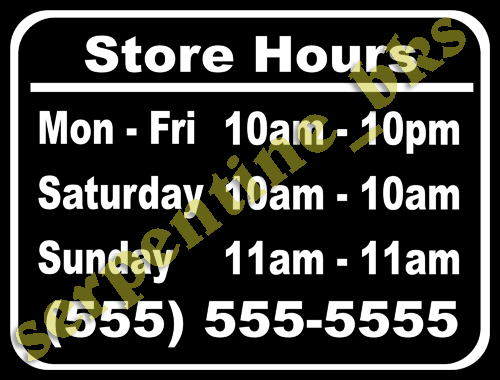 Business Hours - Style #3
---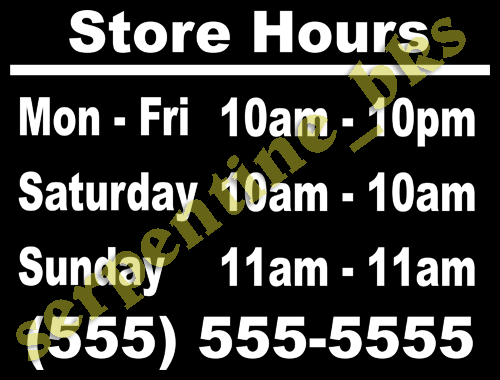 Business Hours - Style #4
---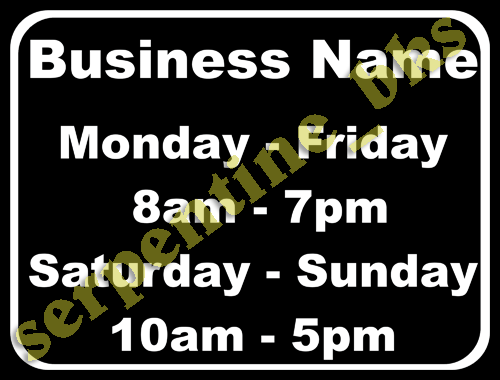 Business Hours - Style #5
---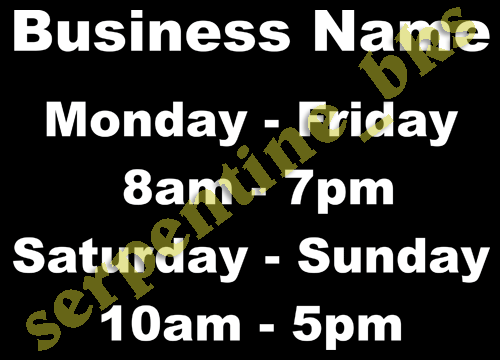 Business Hours - Style #6
---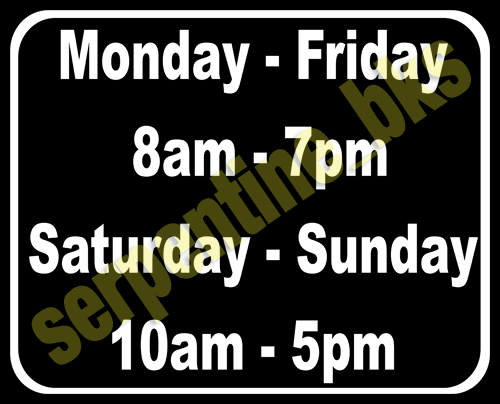 Business Hours - Style #7
---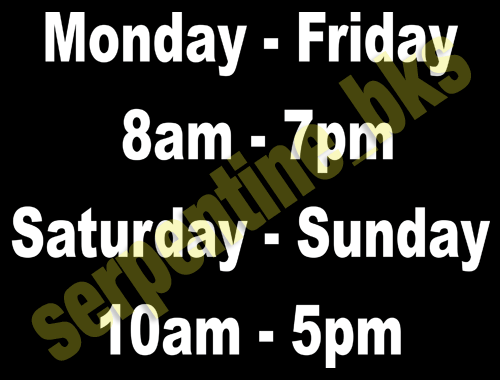 Business Hours - Style #8