Parcel Strapping Kit - Medium
How many times have you had an unusually difficult package, one where you just can't seem to get the box closed? Do you want to feel more secure that your packages are not going to pop open on their way to your buyer? This kit is made just for you.
No tools needed, all you need is a pair of scissors to cut the strapping to the proper length. These straps are hand tightened, which means great strapping, without the need to buy an expensive stretcher.
Included in this kit:
30 feet of 1/2 inch high quality strapping material rated to 300 pounds
10 buckles to tie down your packages
Instructions on how to use your new strapping kit
This kit can be used for strapping boxes, bundles of wood, bundles of newspapers, or even to strap camping gear for travel. There are countless uses for this high quality strapping material.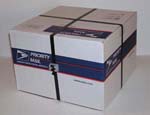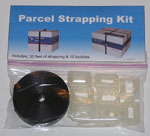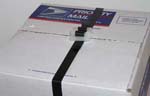 Price:

$2.99

each

Shipping & Handling: $2.00 + $1.00 each additional kit
California Residents are subject to Tax